Hi.

People have said in other Threads they are un-sure on how to get to the PK Server, so I decided to post a Step by Step Guild, including Images, to show you how to get there. There is also a Link on the Main EL website, with some Information you'll need about the Server, it can be found
Here
.
Ok, so lets start explaining how to connect to the PK Server.

Step 1:
First, you'll need to make sure you have a Eternal Lands shortcut on your Desktop. (Should already be there because once you install EL, it auto-installs one there.) Now.. Right click on the Icon on your desktop. Then click 'Create Shortcut' like this: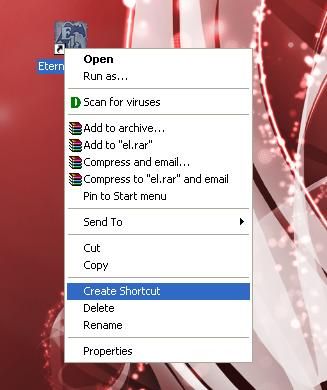 Step 2:
Now you should have 2 EL Icons on your Desktop. Now, Right click on the Icon you just made, and rename it to something like PK Server, or EL PK Server, something so you know that it's the PK Server, and not the main server.

Step 3:
Now it's renamed, you'll need to right click on the PK Server Icon, and go to Properties, like this: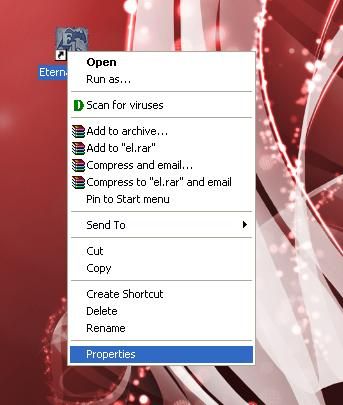 Step 4:
Now you should have a screen come up with the Properties for that Icon, now you need to change the Target. (Location of the server), It should look something like this: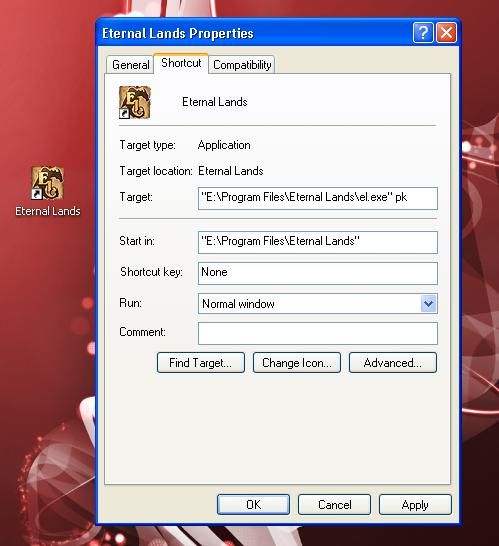 Please note, the location, example: "C:\Program Files\Eternal Lands\el.exe" could change, depends where you have EL installed.Step 5:
Now that should be all finished, click 'Ok' and then 'Ok' again, and all should be done, run the PK Server icon, and see if you connect to the Server.

- Some notes, There should be a
space
between the last
" and the pk
part, if theres not, it wont work.

Well I hope that helped people, if you get any problems post here or Forum PM me.

edit - Please note this is for Windows Users only!!
Edited by Superman, 26 February 2008 - 10:13 AM.