Today I was killing rabbits on IP with my friends as I always do and we found this nifty cave full of rats.
In a moment of inspiration I tried to bring back to life the cold remnants of a rodent I barely managed to kill. What to say, I liked it a lot!!!1~!
I think I may level the skill a bit more in the future. But first I need some gcs to buy a conjurer cloak. I accept donations.
The real thing: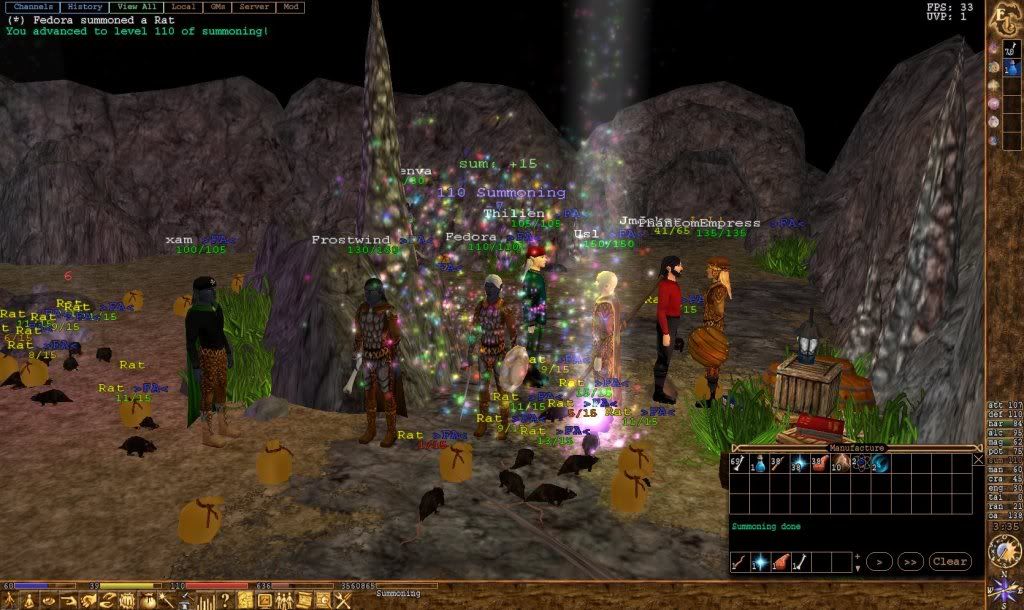 The moment of inspiration: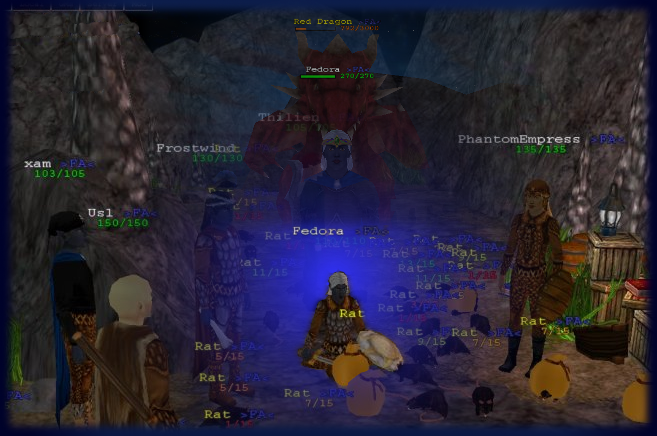 Thanks to everyone involved in this crazyness, starting with my beloved guildies who tolerated me when I was crying about the lack of ingredients, the wrecked market, the stupid laws against slavery. And how to forget the flock of harvesters, hunters, mixers, potioners, mules (both volunteers and coerced ones) that have been fundamental in moving millions ( 3 or so

) of emu to that dusty cave.
I *promise* I stop now... for a while